Achievement
Two trainees win poster competitions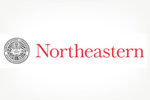 Project
Nanomedical Science and Technology
University
Northeastern University
(Boston, MA)
PI
Research Achievements
Two trainees win poster competitions
We are proud to say that, this past year, two of our IGERT trainees have been the winners of poster competitions.
IGERT trainee Yogesh Patel was one of the winners of the 2009 IGERT PI meeting poster competition. His poster was titled "Application of Nanoparticles in Dermatology".
IGERT trainee Lara Milane-Jabr won the 2009 International Society for Pharmaceutical Engineering (ISPE) poster competition in Boston, Massachusetts. Students were rated on both their presentation (poise, clarity, confidence, knowledge of the subject matter) and their poster quality (layout, color, readability). Lara's poster was titled "Polymer Blend Nanoparticulate Carriers for Combination Paclitaxel/Lonidamine Therapy in Overcoming Multidrug Resistance in Breast and Ovarian Cancer via Exploitation of the Warburg Effect".
SEE MORE: