Achievement
Updated Bioenergy IGERT course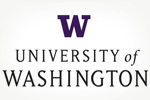 Project
IGERT: Bioresource-based Energy for Sustainable Societies
University
University of Washington
(Seattle, WA)
PI
Research Achievements
Updated Bioenergy IGERT course
Updated Bioenergy IGERT course "Sustainable Resources in Indigenous Communities."
Student feedback over two years suggested that this Bioenergy IGERT course, while well received, would be more useful if it focused on specific tribes in specific geographies. In particular students were hoping that they could meet with and learn about the tribe with whom they might do the IGERT tribal renewable energy research project.
Co-PI Kristiina Vogt took the lead on redesigning the course to feature speakers from the Confederated Tribes of the Colville Nation who would focus on aspects of holistic planning on the reservation.
The course assisted students in becoming familiar with Native American orientations toward land and water resources, tribal approaches to planning, and specifically how the the Confederated Tribes of the Colville Nation deal with issues of community and resource planning.
SEE MORE: