Achievement
Regenerative oscillations and four-wave mixing in integrated graphene optoelectronics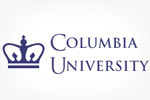 Project
IGERT: Engineering Photons for a Sustainable Future
University
Columbia University
(New York, NY)
PI
Research Achievements
Regenerative oscillations and four-wave mixing in integrated graphene optoelectronics
We observed for the first time regenerative oscillations and four-wave mixing in integrated graphene optoelectronics. Graphene is unique monolayer with exceptional electronic, mechanical, thermal and optical properties, as well as a transparent electrode for photovoltaics.
Our team was able to grow large-scale high-quality highly-doped graphene sheets (1 cm by 1 cm), and transferred onto CMOS-integrated photonic circuits. Enhanced cavity light-matter were observed, including the first graphene-silicon optical bistability on-chip, first temporal regenerative oscillations for tunable RF oscillators, and first resonant four-wave mixing in graphene hybrids for optical signal processing. All observations were achieved at low (femtojoule) photon energies, enabled by the dramatically large optical nonlinearities in monolayer graphene.
This work is accepted into a postdeadline session (1% selection) this May, and is under review at a leading journal currently.
SEE MORE: