Achievement
Trainee receives 'Best Poster Award' at AAAS meeting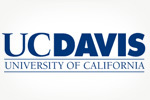 Project
IGERT: REsponding to RApid Environmental CHange (REACH): From genes to ecosystems, science to society
University
University of California at Davis
(Davis, CA)
PI
Trainee Achievements
Trainee receives 'Best Poster Award' at AAAS meeting
REACH IGERT trainee Meredith Niles studied socio-economic and political climate change impacts that may affect agricultural communities. She examined policy adaptation -- how farmers perceive and may respond to climate change policies -- and argued that understanding policy adaptation is as important as understanding biophysical adaptation.

Niles interviewed and surveyed farmers in Yolo County, California in 2010-2011. She found that farmers ranked climate change regulations as their greatest future concern compared with water and temperature impacts. Perceptions of climate change risk influenced policy adaptation measures while climate change beliefs did not. She found that communicating climate change risk, rather than influencing climate change beliefs, may be a more effective tool in climate change policy support and program participation.

Her poster describing this research received a "Best Poster Award" at the 2013 AAAS meeting. Niles also was named a 2013 Switzer Fellow.
SEE MORE: