Achievement
Policy effectiveness and cost in driving higher wind penetration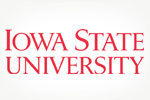 Project
IGERT: A New PhD Program in Wind Energy Science, Engineering and Policy
University
Iowa State University
(Ames, IA)
PI
Research Achievements
Policy effectiveness and cost in driving higher wind penetration
Trainees Nick Brown, David Jahn, and Mike Johnson compared policy effectiveness and cost in driving higher wind penetration. There were three specific achievements in this work:
1) They identified preferred policies, finding the most effective policies to improve the likelihood of their continuance in supporting wind energy.
2) They determined whether current policies should be extended, or exchanged with others.
3) They determined whether some policies are more effective in certain regions.

This work is reported in the following paper, to be presented at an upcoming workshop: N. Brown, D. Jahn, and M. Johnson, "Comparison of Policy Effectiveness and Cost in Driving Higher Wind Power Penetration," to be presented at the Workshop on Energy, Transportation and Water Infrastructures: Policy and Social Perspectives, Ames Iowa July 17-19, 2013.
SEE MORE: