Achievement
Ethics workshop hosted by University of Delaware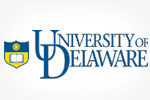 Project
IGERT: Sustainable Energy from Solar Hydrogen
University
University of Delaware
(Newark, DE)
PI
Education Achievements
Ethics workshop hosted by University of Delaware
The IGERT students also attended an Ethics workshop hosted by the University of Delaware. This two day course sponsored by the Research Office and Graduate Studies explored issues in the responsible conduct of research.
There were four different modules that the students attended.
Module 1: Research Ethics: This module explores professional codes of ethics across research disciplines.
Module 2: Research Compliance This module explored the areas of research compliance including conflict of interest, human subjects and animal welfare protections in research. research misconduct, and export controls.
Module 3: Authorship This session explored authorship with faculty.
Module 4: Funding Opportunities This module explored strategies for finding funding opportunities.
SEE MORE: