Achievement
Trainee participates in international internship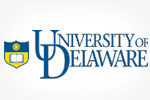 Project
IGERT: Sustainable Energy from Solar Hydrogen
University
University of Delaware
(Newark, DE)
PI
Trainee Achievements
Trainee participates in international internship
Meghan Schulz was the first IGERT student to participate in an international internship. Meghan spent six weeks at the Functional Materials Lab (FML) at GE's China Technology Center (CTC) in Shanghai, China.
She worked on FML's nascent cadmium telluride solar cell project, determining the effect of ion-assisted deposition on the crystallinity of CdTe thin films. While there, Meghan also did a research survey on third-generation PV technologies which she presented to the FML team.
Also, The Society of Vacuum Coaters has chosen Meghan Schulz as one Outstanding Student. She will be presenting her paper at the SVC conference in Santa Clara in May 2009. You can see this listed on the conference website at http://www.svc.org/assets/file/09SVCPreProgLowRes.pdf and view the details on page 10 of the document.
SEE MORE: