Achievement
Energy information workshops for low-incomes residents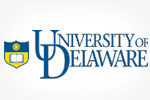 Project
IGERT: Sustainable Energy from Solar Hydrogen
University
University of Delaware
(Newark, DE)
PI
Trainee Achievements
Energy information workshops for low-incomes residents
Dan Kasper (an IGERT Affiliate) has been involved with a project at CEEP (the Center for Energy and Environmental Policy) since the spring of 2008 in which he helped design energy information workshops for low-income residents of Wilmington, Delaware. Partnering with the Sustainable Energy Utility, the People's Settlement Association, the State Energy Office, and The Department of Natural Resources and Environmental Control, the weatherization component entails free weatherization and appliance upgrades (if needed) for low-income residents.
The education component was broken down into a variety of workshops and presentations.
The presentations explained the different kinds of energy used in a typical home; negative effects of energy use; economic, equity and environmental; ways to save energy at home by changing behaviors; how to read energy bills and determine savings and payback periods; and an explanation of the weatherization program procedures and benefits.
SEE MORE: